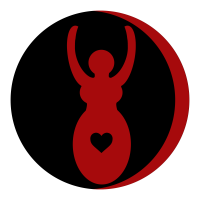 ​
ZORB 


Zorb is the leading industry brand of super absorbent fabrics. These are specialty fabrics designed to improve performance of re-usable items that need to be super absorbent. They can trap moisture & absorb 10x it's weight in moisture in 0.5 seconds; 20x faster than cotton, bamboo or hemp fabrics
Zorb is a durable & unique absorbent fabric wih maximum absorbency & increases performance of CSPs. used in regular flow,heavy flow, X Heavy flow, Post Partums and incontinence pads. Crimson Moon uses Zorb II dimples, Zorb 11 diamonds and the new Zorb 3D. Zorb is usally used in combination with the below fabrics.



COTTON FLEECE


100% natural so avoids using synthetics like ZORBS.



HEMP FLEECE


Hemp grows without the need of harmful herbicides and pesticides. Hemp is anti-microbial so it resists and inhibits odours. Its very absorbent and inhibits compression leaks when combined with other fabrics.

BAMBOO FLEECE
similar to Hemp in appearanc Bamboo Fleece is a high quality heavyweight fleece and is very absorbent, ideal for use in CSPs and depending on grams per square (GSM) meter depend on which flow I use it for, as too many layers of a light GSM will make a bulky pad, so Crimson Moon uses 200GSM, 280GSM, 340GSM also 400GSM, 400GSM is also known as SHOBF.. Super Heavy Organic Bamboo Fleece. 


BAMBOO HEMP FLEECE
This is a mixture of bamboo and hemp and has the properties o
f both as its very absorbant and naturally anti-bacterial.

BAMBOO TERRY
Very luxurious, thin terry towelling and absorbent too, 



CHARCOAL BAMBOO FLEECE


This fabric is treated at high temperatures with charcoal so deters smells and is hypoallergenic and antibacterial. This fabric is used in all IC pads. I use the bamboo fleece in most pads as my go to bamboo fleece, whether it be a lighter weight or a SHOBF

I very rarely use just one of the above core fabrics in my CSP and IC pads, many years of making pads has given me the experience and the knowledge to sucessfully make pads with a combination of fabrics to ensure they work in the best way possible in regards to flow requirements.





​100% COTTON  
Cotton is an ideal all round top fabric, its naturally cooling and fast wicking and a favourite good all rounder.

COTTON JERSEY
Usually 95% Cotton 5% Spandex similar to 100% cotton its naturally cooling and fast wicking and has a soft silky feel to it. A favourite for many due to the amazing prints it comes in.

BRUSHED COTTONS
Brushed cottons have the same attributes as the 100% cotton and Jersey, however it has a slightly plush feel so is great for heavy and clotty flow, Its an ideal fabric for IC problems. 

BAMBOO AND COTTON VELOUR
Velours are plush fabrics that are great for heavy and clotty flow, it catches clots and they stay on the pad until you are able to change your CSP, Velours are not printed like the cottons and colours are limited so I buy all velours from small UK businesses that specialise in hand dying.




​WINDPRO
I use Windpro on all of my csp, from small panty liners to 18" post partum pads, it is manufactured and patented by polartec, it is a hardfaced slimline fleece and is highly water resistant and was designed for use in extreme outdoor weather hense its fabulous properties that fit in so perfectly with CSP, It is far superior to other backing fabric fleeces and is ideal for use in CSP as its breathable too. I do not use any other backing for CSP due to its superiority. 

MICROFLEECE 
Microfleece is a very slim fleece that is used in conjunction with PUL (waterproofing) in all Crimson Moon IC pads. 










​
​
​